EYFS - Cherry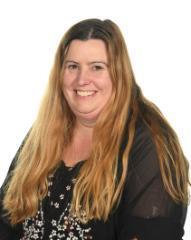 Miss K Luck
EYFS - Cherry
Curriculum
In the Early Years Foundation Stage, the curriculum is used to inform planning. This is divided into the seven areas of learning:
Physical Development
Communication and Language
Personnel, Social and Emotional Development
Mathematics
Expressive arts and design
Understanding of the World
Literacy
To deliver this we use a themed approach through topics which change half termly. However, we value that every child is a unique child, who is constantly learning and developing new interests based on their experiences. We want them to be resilient, capable, confident and self-assured. As we hold these principles at the centrefold of our EYFS, we adjust planning according to the children's own interests and needs. This helps children access resources independently and develop a love for learning. We also have enabling environments that are constantly changing in response to the individual needs of our children. It is through this personalisation that we make sure that no child gets left behind.
Tricky Words
Phase 2
I no the to go into
Phase 3
He she we me be you are her was all they my
Phase 4 (Year1 but may be accessible for some children in Reception)
have like so do some little one were there what when out
The first 45 High Frequency Words (children should be able read and spell by the end of Reception)
The High Frequency Words are the first list of basic sight words
· The first 25 HFW make up 33% of all the words your child will encounter in first reading and spelling.
· The first 100 HFW appear in 50% of all pupil and adult writing
Phonic Sounds
Phase 2
Letter progression (one set per week)
Set : s a t p
Set : i n m d
Set : g o c k
Set : ck e u r
Set : h b f, ff l, ll ss
Phase 3
Set : j v w x*
Set : y z, zz qu*
ch chip ar farm
sh shop or for
th thin/then ur hurt
ng ring ow cow
ai rain oi coin
ee feet ear dear
igh night air fair
oa boat ure sure
oo boot/look er corner
These are the books that the Children are basing their English lessons around.
An author study on Eric Carle
Long Term Plan 2017-2018 Reception - Cherry Class
All 40-60 statements/ will look at 30-50 in weekly plans.

PSED

All statements ongoing

Comm & Lang

Literacy

Maths

Und The World

Expr Arts & Design

Phys Dev

Trips and visits

Involving Parents

OUR LIVES (Family/ Emotions) Stories With Repeated Phrases Diwali

Autumn A

Initiates conversations, attends to and takes account of what

others say.

• Aware of the boundaries set, and of behavioural expectations

in the setting.

• Beginning to be able to negotiate and solve problems without

aggression, e.g. when someone has taken their toy.

.

Maintains attention, concentrates and sits quietly during

appropriate activity

PHYSICAL DEV

• Shows a preference for a dominant hand.

• Begins to use anticlockwise movement and retrace vertical lines.

• Begins to form recognisable letters.

• Uses a pencil and holds it effectively to form recognisable letters, most of which

are correctly formed.

Reading

• Continues a rhyming string.

• Hears and says the initial sound in words.

• Links sounds to letters, naming and sounding the letters of

the alphabet.

Phase 2/ Phonics

• Begins to read words and simple sentences.

• Uses vocabulary and forms of speech that are increasingly

influenced by their experiences of books.

• Enjoys an increasing range of books.

• Knows that information can be retrieved from books and

computers.

Writing

• Gives meaning to marks they make as they draw, write and

paint.

Adult model-• Begins to break the flow of speech into words.

See separate Medium Term Plans.

Enjoys joining in with family customs and routines.

Looks closely at similarities, differences, patterns and change.

Completes a simple program on a computer.

• Uses ICT hardware to interact with age-appropriate computer

software.

• Begins to build a repertoire of songs and dances.

• Explores the different sounds of instruments.

• Explores what happens when they mix colours.

• Create simple representations of events, people and objects.

.

Experiments with different ways of moving.

• Uses simple tools to effect changes to materials.

• Handles tools, objects, construction and malleable materials safely and with

increasing control.

Playdough, sand foam and similar eg clay focus.

• Eats a healthy range of foodstuffs and understands need for

variety in food.

Link to snacks/ kitchen role play.

• Usually dry and clean during the day. Discussion with parents at home visit eg wipes.

• Shows understanding of the need for safety when tackling

new challenges, and considers and manages some risks.

Walk around school- locate key places eg office.

Establish 'Open Classroom' half termly.

Home Visits

Tapestry

Read with children beginning/ end of day sessions

Parents Evening

Parents meetings how to support reading and phonics

All 40-60 statements/ will look at 30-50 in weekly plans.

PSED

All statements ongoing

Comm & Lang

Literacy

Maths

Und The World

Expr Arts & Design

Phys Dev

Trips and visits

Involving Parents

Buildings and Transport Traditional Tales Bonfire/ Firework Night Christmas

Autumn B

• Takes steps to resolve conflicts with other children, e.g.

finding a compromise.

• Two-channelled attention – can listen and do for short span.

• Links statements and sticks to a main theme or intention.

PHYSICAL DEV

• Begins to use anticlockwise movement and retrace vertical lines.

• Begins to form recognisable letters.

• Uses a pencil and holds it effectively to form recognisable letters, most of which

are correctly formed.

Reading

• Can segment the sounds in simple words and blend them

together and knows which letters represent some of them.

Phase 3 phonics when 2 completed/ consolidate Phase 2

• Begins to read words and simple sentences.

• Continues a rhyming string.

Writing

• Begins to break the flow of speech into words.

• Hears and says the initial sound in words.

See separate Medium Term Plans.

Enjoys joining in with family customs and routines.

Looks closely at similarities, differences, patterns and change.

Completes a simple program on a computer.

• Uses ICT hardware to interact with age-appropriate computer

software.

• Experiments to create different textures

• Constructs with a purpose in mind, using a variety of

resources.

• Selects tools and techniques needed to shape, assemble and

join materials they are using.

• Negotiates space successfully when playing racing and chasing games with other

children, adjusting speed or changing direction to avoid obstacles.

• Shows some understanding that good practices with regard

to exercise, eating, sleeping and hygiene can contribute to

good health.

• Uses simple tools to effect changes to materials.

• Handles tools, objects, construction and malleable materials safely and with

increasing control.

Threading eg beads/ construction and junk modelling linked to buildings.

• Practices some appropriate safety measures without direct

supervision.

Church

Christmas-carols or performance

Perform to community? OAP's?

'Open Classroom' half termly.

Tapestry

Read with children beginning/ end of day sessions

Parents meetings how to support writing

Launch WOW board= parents give us work or photos

All 40-60 statements/ will look at 30-50 in weekly plans.

PSED

Comm & Lang

Literacy

Maths

Und The World

Expr Arts & Design

Phys Dev

Trips and visits

Involving Parents

Space- Night and Day Stories By The Same Author Chinese New Year

Spring A

Understands that own actions affect other people, for

example, becomes upset or tries to comfort another child

when they realise they have upset them.

• Links statements and sticks to a main theme or intention.

Extends vocabulary, especially by grouping and naming,

exploring the meaning and sounds of new words.

• Uses language to imagine and recreate roles and experiences

in play situations.

• Uses talk to organise, sequence and clarify thinking, ideas,

feelings and events.

PHYSICAL DEV

• Begins to use anticlockwise movement and retrace vertical lines.

• Begins to form recognisable letters.

• Uses a pencil and holds it effectively to form recognisable letters, most of which

are correctly formed.

Reading

• Links sounds to letters, naming and sounding the letters of

the alphabet.

Phase 3 Phonics and consolidate Phase 2- intervention groups where needed.

• Begins to read words and simple sentences.

Writing

• Can segment the sounds in simple words and blend them

together.

• Begins to break the flow of speech into words.

Begins to spell some words correctly.

See separate Medium Term Plans.

Enjoys joining in with family customs and routines.

Looks closely at similarities, differences, patterns and change.

Completes a simple program on a computer.

• Uses ICT hardware to interact with age-appropriate computer

software.

• Understands that different media can be combined to create

new effects.

• Plays alongside other children who are engaged in the same

theme.

• Jumps off an object and lands appropriately.

• Shows understanding of how to transport and store

equipment safely.

Carrying gym equip.

• Uses simple tools to effect changes to materials.

• Handles tools, objects, construction and malleable materials safely and with

increasing control. Moon mud.

• Shows some understanding that good practices with regard

to exercise, eating, sleeping and hygiene can contribute to

good health.

Link to Day/ Night.

• Practices some appropriate safety measures without direct

supervision.

Science Museum

'Open Classroom' half termly.

Tapestry

Read with children beginning/ end of day sessions

Parents meetings how to support maths

Parents invited in to help make junk modelling space ship

All 40-60 statements/ will look at 30-50 in weekly plans.

PSED

All statements ongoing

Comm & Lang

Literacy

Maths

Und The World

Expr Arts & Design

Phys Dev

Trips and visits

Involving Parents

Dinosaurs, Pets And Other Animals Non-Fiction/ Instructions World Book/ Poetry Day

Spring B

Confident to speak to others about own needs, wants,

interests and opinions.

Show and tell Focus

• Listens and responds to ideas expressed by others in

conversation or discussion.

Extends vocabulary, especially by grouping and naming,

exploring the meaning and sounds of new words.

• Uses language to imagine and recreate roles and experiences

in play situations.

• Uses talk to organise, sequence and clarify thinking, ideas,

feelings and events.

PHYSICAL DEV

• Begins to use anticlockwise movement and retrace vertical lines.

• Begins to form recognisable letters.

• Uses a pencil and holds it effectively to form recognisable letters, most of which

are correctly formed.

Reading

• Links sounds to letters, naming and sounding the letters of

the alphabet.

Consolidate Phases 2 and 3 intervention groups where needed.

• Begins to read words and simple sentences.

• Knows that information can be retrieved from books and

Computers

Writing

• Can segment the sounds in simple words and blend them

together.

• Begins to break the flow of speech into words.

Begins to spell some words correctly.

See separate Medium Term Plans.

Looks closely at similarities, differences, patterns and change.

Enjoys joining in with family customs and routines.

Completes a simple program on a computer.

• Uses ICT hardware to interact with age-appropriate computer

software.

• Introduces a storyline or narrative into their play.

• Plays alongside other children who are engaged in the same

theme.

• Plays cooperatively as part of a group to develop and act out

a narrative.

• Travels with confidence and skill around, under, over and through balancing and

climbing equipment.

• Shows understanding of how to transport and store

equipment safely.

Carrying gym equipment.

• Practices some appropriate safety measures without direct

supervision.

Natural History Museum

Visit from a vet

Animal exhibit visit to school

'Open Classroom' half termly.

Tapestry

Read with children beginning/ end of day sessions

Invite parents in to cook

Parents evening
All 40-60 statements/ will look at 30-50 in weekly plans.

PSED

All statements ongoing

Comm & Lang

Literacy

Maths

Und The World

Expr Arts & Design

Phys Dev

Trips and visits

Involving Parents

Plants And Food Stories With Familiar Settings (Minibeasts)

Summer A

• Explains own knowledge and understanding, and asks

appropriate questions of others.

Tell us something you have learnt today….

• Responds to instructions involving a two-part sequence.

Understands humour, e.g. nonsense rhymes, jokes.

Extends vocabulary, especially by grouping and naming,

exploring the meaning and sounds of new words.

• Uses language to imagine and recreate roles and experiences

in play situations.

• Uses talk to organise, sequence and clarify thinking, ideas,

feelings and events.

PHYSICAL DEV

• Begins to use anticlockwise movement and retrace vertical lines.

• Begins to form recognisable letters.

• Uses a pencil and holds it effectively to form recognisable letters, most of which

are correctly formed.

Reading

• Links sounds to letters, naming and sounding the letters of

the alphabet.

Phonics- Phase 4 (using phase 2 and 3 at a higher level) intervention groups where needed.

• Begins to read words and simple sentences.

Writing

• Attempts to write short sentences in meaningful contexts.

Spells some irregular common words
Spells some 100 high frequency words.
Producing sentences with full stops and aware of capital letters to start when supported.
Phonetically plausible attempts beyond CVC.
Can be read without child present.

See separate Medium Term Plans.

Looks closely at similarities, differences, patterns and change.

Enjoys joining in with family customs and routines.

Completes a simple program on a computer.

• Uses ICT hardware to interact with age-appropriate computer

software.

• Manipulates materials to achieve a planned effect.

• Uses simple tools and techniques competently and

appropriately.

• Selects appropriate resources and adapts work where

necessary.

• Shows increasing control over an object in pushing, patting, throwing, catching or

kicking it.

• Shows some understanding that good practices with regard

to exercise, eating, sleeping and hygiene can contribute to

good health.

Link to topic.

• Practices some appropriate safety measures without direct

supervision.

Supermarket Visit

'Open Classroom' half termly.

Tapestry

Read with children beginning/ end of day sessions

Invite parents in to help in compost area/ planting

All 40-60 statements/ will look at 30-50 in weekly plans.

PSED

All statements ongoing

Comm & Lang

Literacy

Maths

Und The World

Expr Arts & Design

Phys Dev

Trips and visits

Involving Parents

Seaside (Pirates) Adventure Trip

Summer B

• Can describe self in positive terms and talk about abilities.

How have you changed, what can you do now…learnt this year?

• Able to follow a story without pictures or props.

Extends vocabulary, especially by grouping and naming,

exploring the meaning and sounds of new words.

• Uses language to imagine and recreate roles and experiences

in play situations.

• Uses talk to organise, sequence and clarify thinking, ideas,

feelings and events.

PHYSICAL DEV

• Begins to use anticlockwise movement and retrace vertical lines.

• Begins to form recognisable letters.

• Uses a pencil and holds it effectively to form recognisable letters, most of which

are correctly formed.

Reading

• Links sounds to letters, naming and sounding the letters of

the alphabet.

Phonics- Phase 4 (using phase 2 and 3 at a higher level) intervention groups where needed.

Phase 5 if any are ready.

• Knows that information can be retrieved from books and

Computers

Writing

• Attempts to write short sentences in meaningful contexts.

Spells some irregular common words
Spells some 100 high frequency words.
Producing sentences with full stops and aware of capital letters to start when supported.
Phonetically plausible attempts beyond CVC.

Can be read without child present.

See separate Medium Term Plans.

Enjoys joining in with family customs and routines.

Looks closely at similarities, differences, patterns and change.

Completes a simple program on a computer.

• Uses ICT hardware to interact with age-appropriate computer

software.

• Chooses particular colours to use for a purpose.

Dance, then into Sports Day practise.

• Initiates new combinations of movement and gesture in order

to express and respond to feelings, ideas and experiences.

• Shows increasing control over an object in pushing, patting, throwing, catching or

kicking it.

• Practices some appropriate safety measures without direct

supervision.

Seaside

Sea Life Centre

'Open Classroom' half termly.

Tapestry

Read with children beginning/ end of day sessions