Year 3 - Ash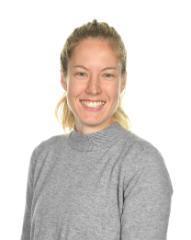 Miss E Steele
Year 3 - Ash
Curriculum
At KS2 we aim for children to be enthused and engaged by the topic-based approach we follow. We encourage children to be researchers and independent thinkers who take responsibility for their own learning. Literacy, Maths and Science are taught discretely but wherever possible we make cross-­curricular links so that the curriculum becomes meaningful and relevant to real-life situations.
To facilitate this enquiry driven curriculum, we use a variety of approaches including:
• Drama
• Creative arts
• Film-­making
• Music production
• Practical investigations
• Outdoor learning
Statutory Spellings
answer, build, caught, circle, early, earth, fruit, group, heard, heart, height, island, learn, minute, often, woman/women, address, appear, arrive, breath, breathe, disappear, guard, guide, history, imagine, increase, important, interest, question, recent, reign, remember, centre, century, certain, consider, enough, famous, forward(s), grammar, length, notice, strange, strength, though, although, thought, through.